In a surprising turn of events, Leicester City FC emerged as 2015/2016 Premier League Champions in what is seen as a fairytale like triumph of an underdog. In the season following the incredible achievement of the Foxes, our very own Hero I-League is witnessing the magical story of Aizawl FC who are solid contenders for the coveted title with just two matches left to play. While many football fans and pundits across India compare the story of Aizawl FC to that of Leicester City's, it takes a little more probing into the football scenario in Mizoram before one can wave a hand of dismissal casting the success story of Aizawl as another fairy tale like story where an unforeseen twist of events reverses fortunes in favor of an underdog. There are many ardent football fans in Mizoram who believe that success at the national level has been a long time in the making, as the state boasts of many skilled and passionate footballers whose careers as professional footballer were, for a long time, hindered by unfortunate circumstances.
Reinstated in the top flight league after a brief relegation in their first season, Aizawl FC are level on points with the mighty Mohun Bagan after 16 matches. Though Mohun Bagan have head-to-head advantage over them, Aizawl cannot end up anything less than runner up this season even if the title slips away from them. For an outsider who has second hand knowledge about Mizoram and its footballing scene, that a club from remote Mizoram is performing spectacularly well in the I-League might be surprising and nothing short of a miracle. Mizoram had its first artificial turf after 2010, and its first semi-professional league known as Mizoram Premier League in 2012. The claim is that the game saw rapid progress after that, and to a great extent, that is a valid claim.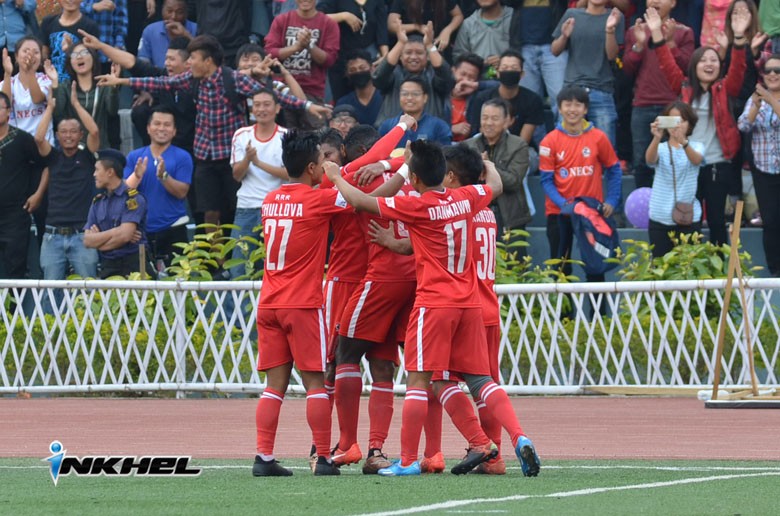 However, one must not dismiss the fact that prior to 2010, a number of Mizo footballers were already making their mark at the national level. Though Mizoram Premier League played and is continuing to play a pivotal role in bringing and elevating professionalism, there is no doubt that talent and skill have never been scarce. Footballers only needed a little guidance and that is where Mizoram Football Association has stepped in, creating a league in collaboration with Zonet Cable. Merely 3 years after the kick off of Mizoram Premier League, Aizawl FC qualified for the top flight league with a budget that was humble and nothing to boast of.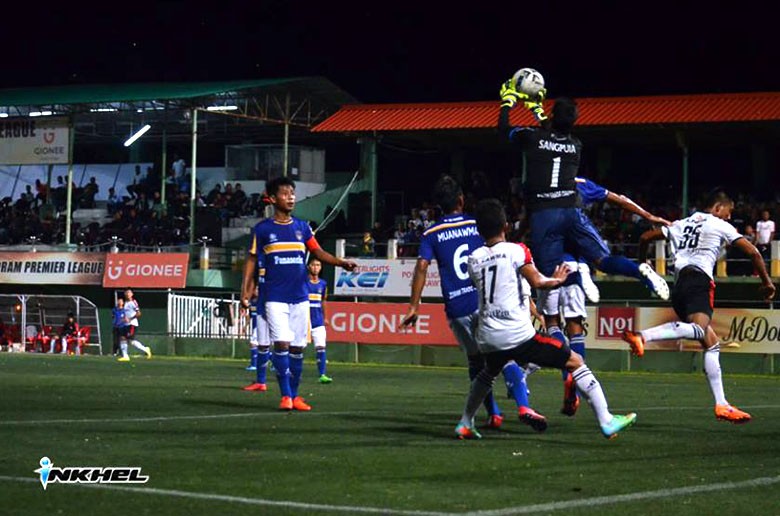 Mizoram Premier League
Malsawmtluanga, a Mizoram football columnist at inkhel.com, a sports website based in Mizoram opines, "I have been following local football regularly since the mid 1990s and have seen many talented players. I also followed the National Football League religiously with cherished desires of seeing Mizo players at that level because I recognized the massive talent that remained hidden in our state. The only thing amiss was the lack of professionalism, but there is nobody to blame. As a state, we were not well-off economically, and sports in general was not a safe bet. Nobody wanted to take the risk of being a professional footballer or coach, understandably.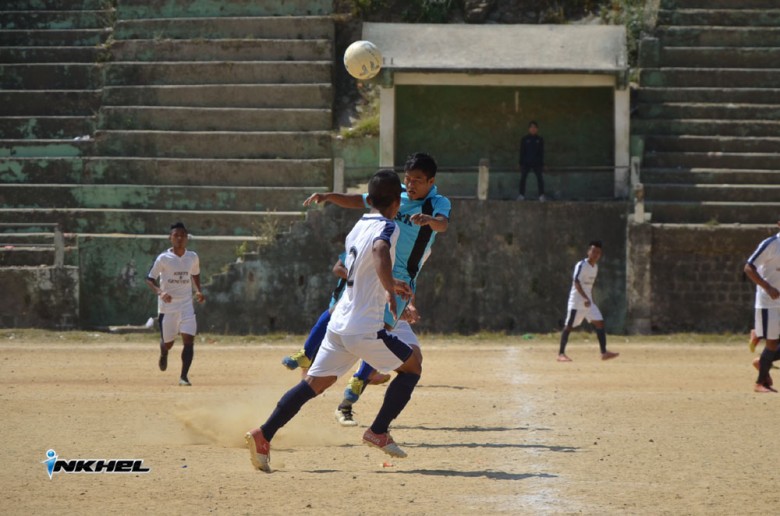 Local Football Tournament at Ramhlun Sports Complex Ground
"Mizoram underwent a period of political turmoil for twenty years (1966 -1986), and has not been able to keep up with most of the other states in India in many aspects even after peace returned in the region. While many other states have older and more prominent clubs, it was very recently that Mizoram cheered having an I-League club.
"In spite of their low budget, I fully expected Aizawl FC to finish in the top 5 in their first season. However, my expectations were not met and I believe it was so only because of lack of experience and not lack of skills or potential. Even after a disappointing I-League campaign, they eventually got to the finals of the Federation Cup. Considering all these things, it is of no surprise to me that Aizawl FC are doing as well as they are this season."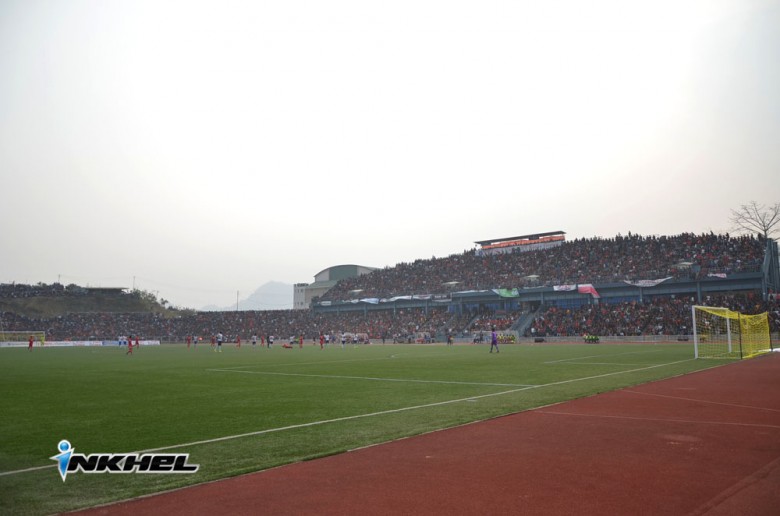 A recurrent topic of discussion a few years back was the question of there being any disparity between Mizo footballers and their counterparts from other states, especially from mainland India. Lalsangpuia Ngente, Indian Football columnist of inkhel.com maintains, "Though we wondered at our ability, we had players like S. Malsawmtluanga proving in person that Mizo players can be as successful on the pitch as others. With him paving the way, the number of professional Mizo footballers gradually increased. They only needed somebody to show them the way for them to display their skills to the rest of the country, as well as better infrastructure.
"Earlier, the careers of Mizo footballers started and ended locally. That has changed over the years. I believe it was only because of lack of opportunities that Mizo players were for a long time missing in the Indian football scenario. The new century has ushered in a host of Mizo players who have shown that Mizos do not have to shy away from the national level.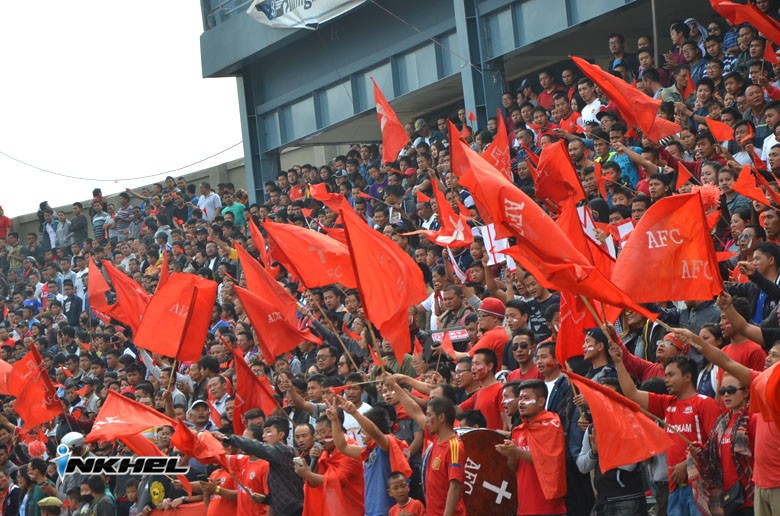 Aizawl FC Ultras
"Many prominent clubs, realizing the potential in Mizoram, are sending scouts to our state and it is not a surprising fact that of the ten Hero I-League clubs, only a single club does not have any Mizo player in its squad. This alone could be evidence that Mizo players are creating names for themselves across the country.
"In recent times, the Indian national team almost always has a Mizo player in its squad, and these players prove to be very crucial for the national team in their matches.
"If Mizoram was better off economically, and if local businessmen could afford to own and spend money on more football clubs, we would have an even larger impact at the national level."
Amidst views that Aizawl FC have been having a successful campaign this season, Nicky Lalrinsanga, Aizawl FC home match reporter from inkhel.com asserts, "There is no doubt that foreign and non-Mizos were key players in many of the matches, but Khalid Jamil has built his team in such a way that team effort is more important than individual performance. The coach has brought an extraordinary balance to his team making maximum use of the potential of his players. Though most Mizo players are not very tall, he has succeeded in arranging his boys so as to bring out the best in each of them. He has done wonders for Aizawl FC."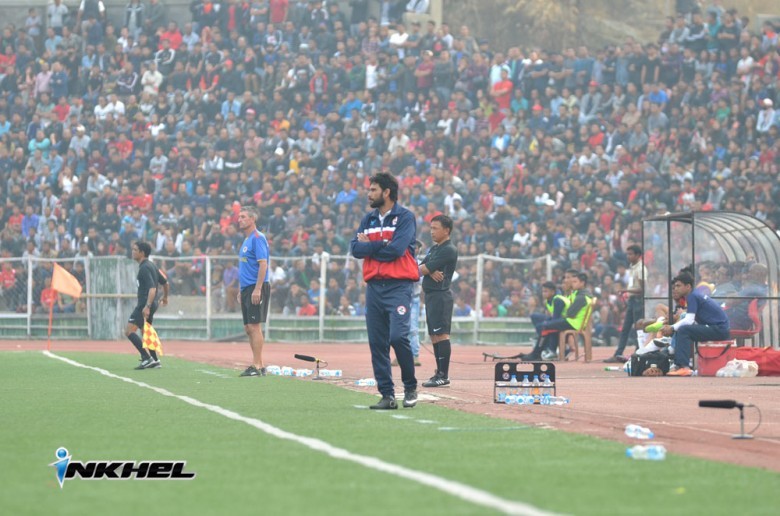 Aizawl FC head coach Khalid Jamil
"Whether Aizawl FC go on to win the title or not, there is no denying that they have had a successful season and fully deserve the recognition that has come their way because they have earned it through hard work and determination, and not just through luck or a fortunate twist of events in their favor.
Written by Lalsangliani Ralte (AIFF Reporter)