Zanin hian 2018 World Cup semi-final hnuhnung zawk khelh a ni dawn a, Croation leh England –ten an khel dawn. Nizan lamah semi-final hmasa zawk khelh a ni a, France chuan 1 – 0 in Belgium an hneha, final an luta zaninah third-place inchuh tur leh final khel tur a chiang ang.
Russia khawpui Moscow-ah Luzhniki Stadium-a khelh a ni dawn a, Turkish referee Cakir Cuneyt-a'n inkhel a vil dawn a ni. Kick-off hi dar 11:30-ah a ni leh dawn a, programme erawh 10:45 vel atanga live tan a ni leh ang.
England hian World Cup chhungin Belgium si khat faia an hneh loh bak chu an tumpuite an la hneh veka, round of 16-ah Colombia penalty shoot-out-ah an hneha , quarter-final-ah Sweden chu si hnih faiin an hneh bawk. Croatia hian chak loh an la nei lova, round of 16 leh quarter-final-ah penalty shoot-out hmang ve ve in an chak a, round of 16-ah hian Denmark an hneha, quarter-final-ah hian World Cup thlengtu Russia hnehin semi-final an lut.
Croatia hi kum 20 hnuah semi-final an lut leh a, 1998 World Cup kha a ni. England hi 1990 World Cup hnua an semi-final thlen leh vawikhatna a ni a, kum 28 a liam tawh. Croatia hi final an la lut ngai lova, England hi vawikhat lut tawhin, an champion kum 1966 kha a ni.
Croatia hi hah zawk tura ngaih an ni a, an game hnuhnung pahnihah extra-time khelin penalty shoot-out-ah an chak ve ve a kar khat chhung lekin minute 240 an khel, England hian an game hnuhnungah awlsam takin Sweden an hneh thung. Player khel thei lo tur an awm lova, Croatia tan game hmasaa suspension vanga inlan thei lo Ivan Strinic pawh a khel thei leh tawh dawna, an formation leh player-te an thlak danglam a rinawm loh.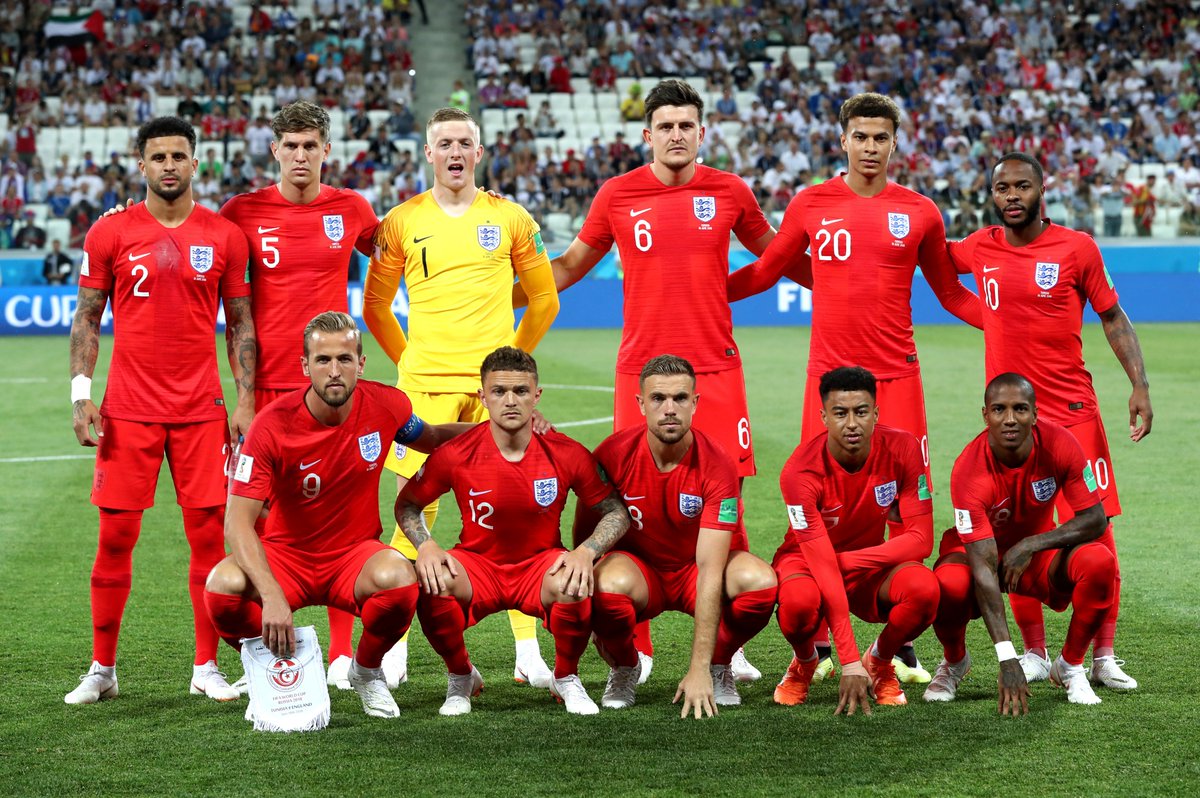 England game hi hmuhnawm ti a sawi tur ni lem lo mahse, a hunah goal an khun thei a, an defence a khawnga, set-piece an hmang thiam hle a, ball kangah an hlauhawm hle tih chu kan hre vek ang. A saptawng tak chuan an effective a, an efficient hle a ni. Croatia game hi a hmuhnawm mah zawka, an tang rei thei hle a, an beidawng mai mai lo. Team hnih-ten goalkeeper an nei tha a, World Cup chhunga che tha ber ber pahnih an kawl. Intumtawk viau tura ngaih an ni a, inkhel hmuhnawm tak a nih a rinawm.
Predicted Line up
Croatia : Subasic, Vsaljko, Lovren, Vida, Strinic, Brozovic, Rakitic, Modric (c), Rebic, Perisic, Mandzukic.
England : Pickford, Stones, Maguire, Walker, Trippier, Young, Henderson, Alli, Lingard, Sterling, Kane (c).