McDowells No 1 Soda Mizoram Premier League Season 4 Phase 2 chu October ni 29, 2015 khan AR Lammualah tan a ni a, hemi ni hian match hnih awmin chak zawk erawh an awm lo ve ve a ni.
Phase 1 khelh zawhah kar hnih chawlh a ni a, hemi chhung hian transfer window hawn a ni. Player an chekual deuh sung sung bawk a, player thar thenkhatte nen Round 8 khelh tan a ni ta.
Match hmasa zawkah Chanmari West FC leh Luangmual FC te chu 3-3 in an inhnehtawk a, match hnuhnung zawkah Bethlehem Vengthlang FC leh Chanmari FC te chu 1-1 in an inhnehtawk bawk a ni.
Chanmari West FC 3-3 Luangmual FC
(Zosangliana Sailo 18' 79', Vanlalbiaa Chhangte 67') (Rosanglian 28', Lalthazuala 34', B Malsawmzuala 71')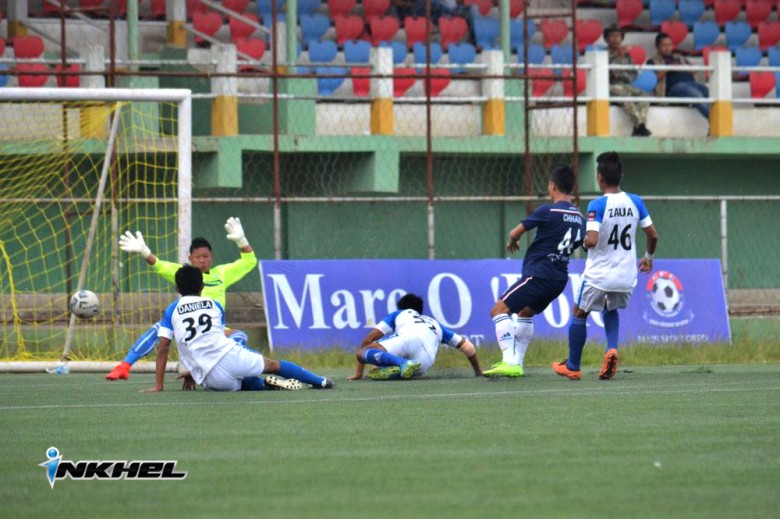 Chawhnu dar 2:30 PM match-ah Chanmari West FC chuan Zosangliana hmangin goal hmahruai an khung, he goal hi Rosangliana chuan Luangmual FC tan 28th mins-ah a rul a. Lalthazuala hmangin Luangmual FC chuan hma an hruai, Vanlalbiaa chuan Chanmari West FC si phurh a rul leh a, 2-2 a ni.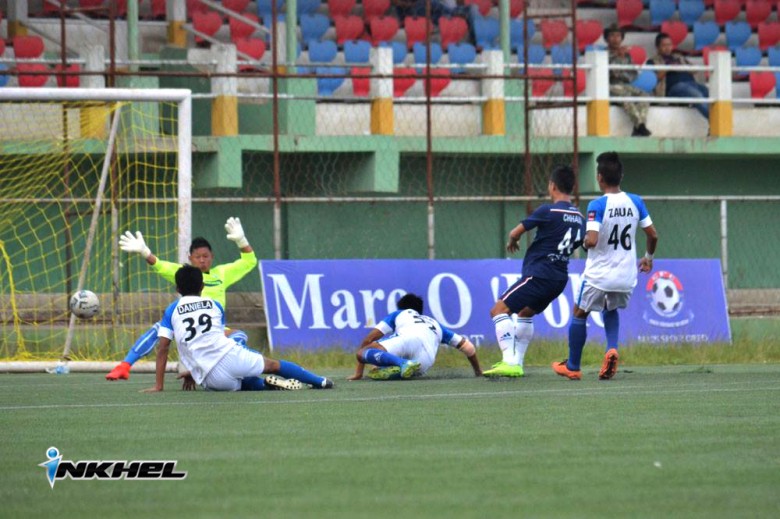 71st mins-ah Malsawmzuala chuan Luangmual FC hma hruaipui leh mahse hun tawp dawn minute 10 la awmin goal hmahruai khungtu Zosangliana chuan goal hnuhnung ber a khung a, 3-3 in an inhnehtawk ta a ni. Man of the match atan Lalthazuala (Luangmual FC) thlan a ni.
Bethlehem Vengthlang FC 1-1 Chanmari FC
(K Lalthathanga 88' pen) (Lalrinchhana Tochhawng 14')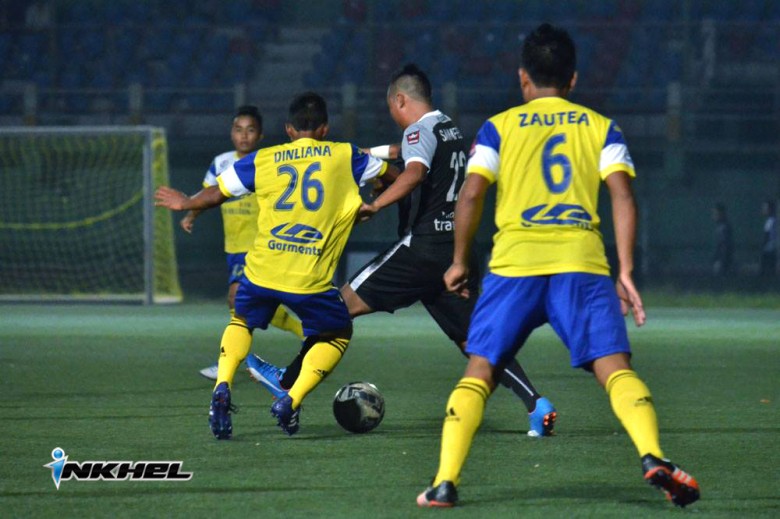 Inkhel hnuhnung zawkah Chanmari FC chuan si khat faiin hnehna an chang tawh dawn emaw tih laiin hun tawp dawn tak takah Bethlehem Vengthlang FC chuan penalty an hlawh chhuak a, K Lalthathanga chuan Bethlehem Vengthlang FC si phurh a rul ta a ni.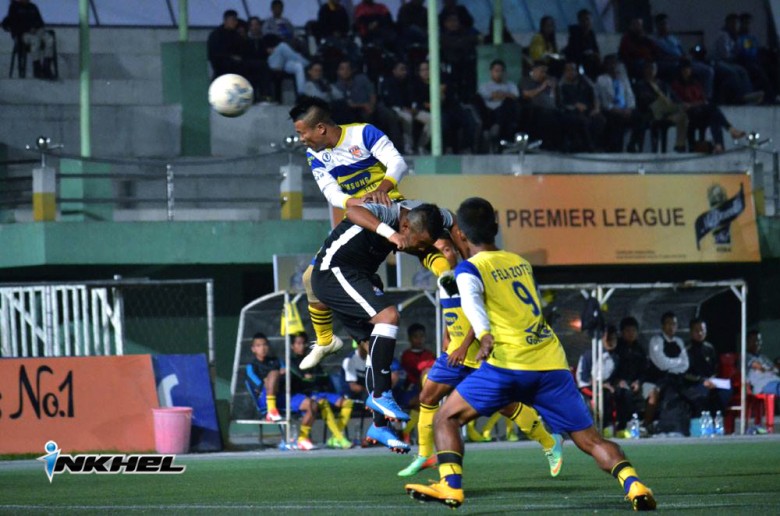 Chanmari FC hian 14th mins-ah Lalrinchhana Tochhawng hmangin goal an khung. Rinchhana hian box pawn atangin mawi takin top corner-ah a pet lut a. Hun tawp lamah Rosanga hnawhchhuah a ni a, Chanmari FC hian penalty an chawi bawk a, handball vanga penalty chu Lalthathanga chuan 88th mins-ah pet goal-in, 1-1 in an inhnehtawk ta a ni. Man of the match atan F Lalmuanawma (Chanmari FC) thlan a ni.