ICC Cricket World Cup final-ah Sunday khan Australia chuan thlengtu ram India an hneh a, Australia hi a vawi 6 nan ODI World Cup-ah an champion.
Final hi Gujarat khawpui Ahmedabad-a awm, khawvela cricket stadium lian ber Narendra Modi Stadium-a khelh a ni a, mipui 132,000 zet lenna niin, Australia hian India supporter nuai chuang hmaah India hi wicket 6 in an hneh.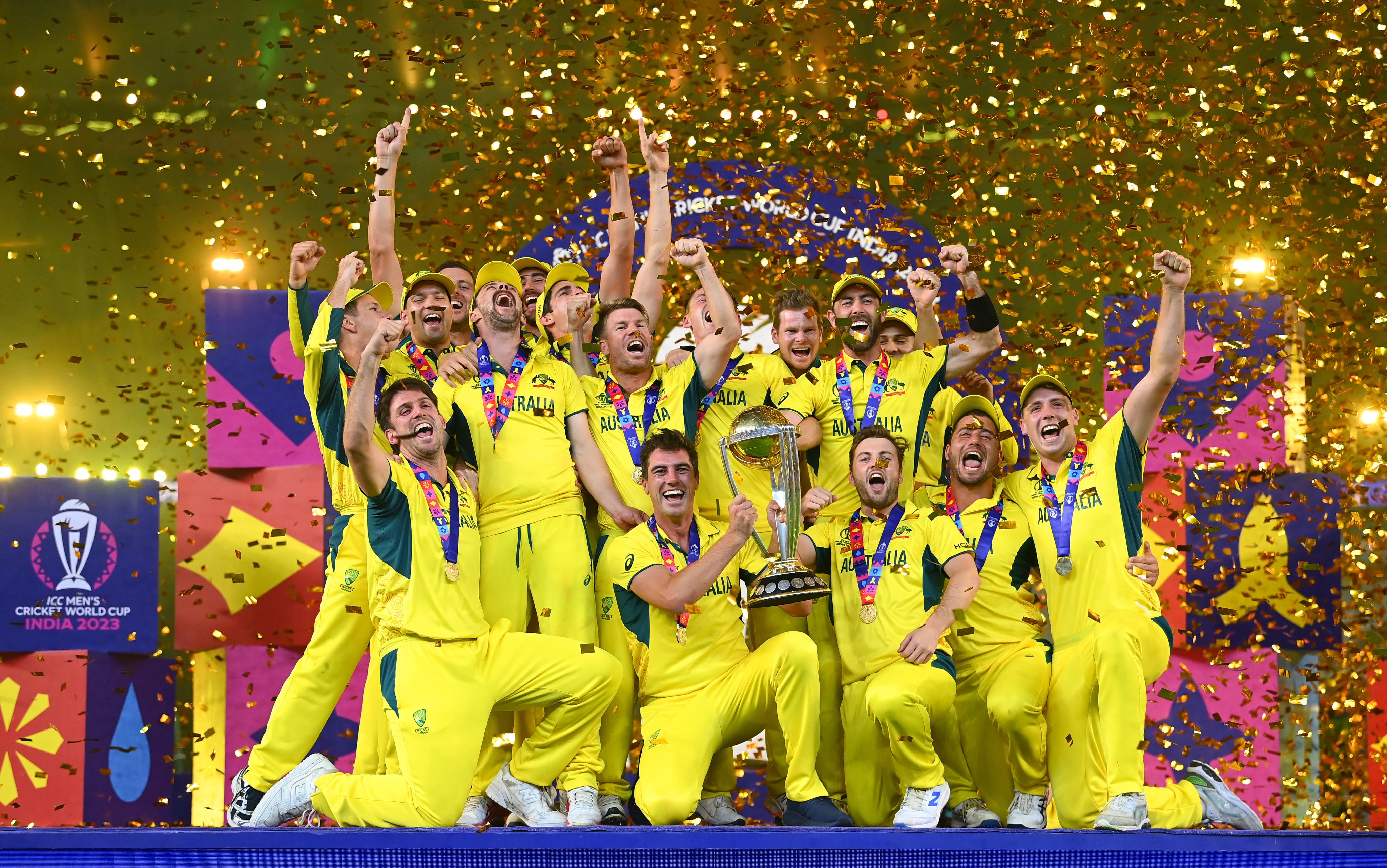 Toss-ah Australia chakin, Australia captain Pat Cummins chuan field hmasak a thlang a, Australia hi an bowl tha hle a, India batter te an che hleithei lo. India batter zingah KL Rahul chuan run a siam hnem ber a, ball 107 a hmachhawn atangin run 66 a siam a, Virat Kohli chuan run 54 a siam bawk.
A tirah India captain Rohit Sharma a bat tha a, Sharma hian ball 31 atangin run 47 a siam a, Shreyas Iyer leh opener Shubman Gill te chuan run 4 ve ve bak an siam lo a ni.
Australia bowler te an che tha hlawm hle a, Mitchell Starc chuan wicket 3 lain, Cummins leh Josh Hazlewood te chuan wicket hnih ve ve an la bawk. Australia hian India hi last ball-ah an vawm out zo a, India hian run 240 an siam.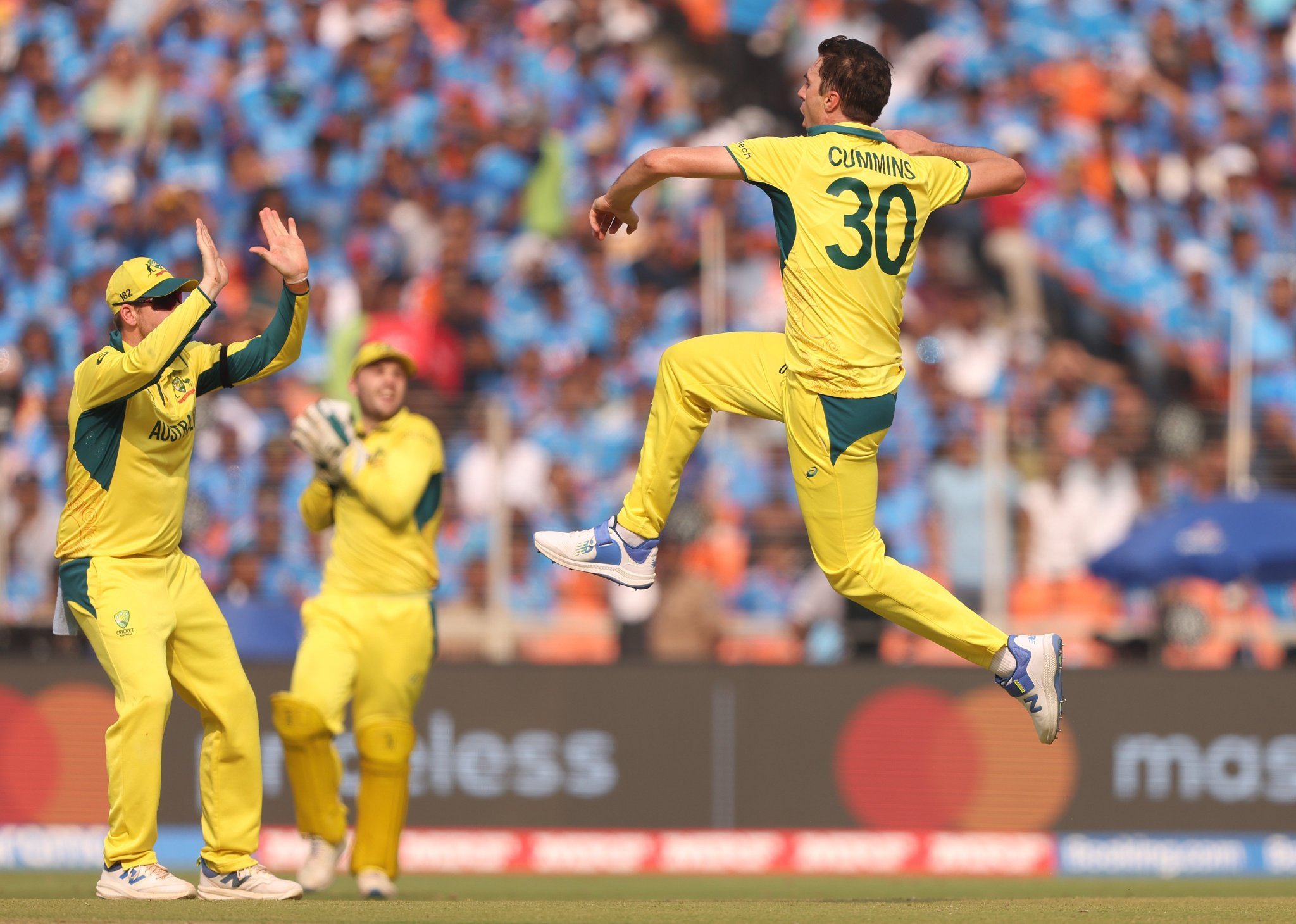 Second innings-ah India bowler ten tum dang an pha lova, Mohammed Shami chuan wicket hmasa ber la in, Jasprit Bumrah chuan wicket 2 a la a, Mohammed Siraj te chuan wicket 1 a la ve bawk.
A tirah India bowler te an che tha a, Australia hian run 50 an siam tlin hmain wicket 3 an hloh. Wicket thum a tlak hnuah Travis Head leh Mamus Labuschagne te an inkawp fuh ta hle a, a tawp thlengin an bat dun a, match tawp dawn tepah Head hi a out ve leh chauh.
Head hian ball 120 a hmachhawn atangin run 137 ngawt a siam a, Labuschagne hian ball 110 a hmachhawn atangin run 58 a siam a, an pahnih hian Australia chakna hnar an ni a, an partnership a nghet hle a, India tan a harsat phah hle.
India hi semi final thleng khan tun World Cup a chak vek awm chhun an ni a, mahse final ah erawh Australia lakah an tlawm chiang hle a, Australia in an target run 241 chu over 43 chhungin an umpha a, wicket 4 bak an hloh lo. Head chu final Man of the Match atana thlan a ni a, India batter Kohli chu Player of the Tournament atana thlan niin, Kohli hi tun World Cup-a run siam hnem ber a ni a, run 756 a siam.
India hian group stage-ah khan Australia hi wicket 6 in an hneh a, final-ah erawh Australia hi chak phu zawk an ni chiang a, Australia hi 50-over World Cup-a hlawhtling ber an ni.